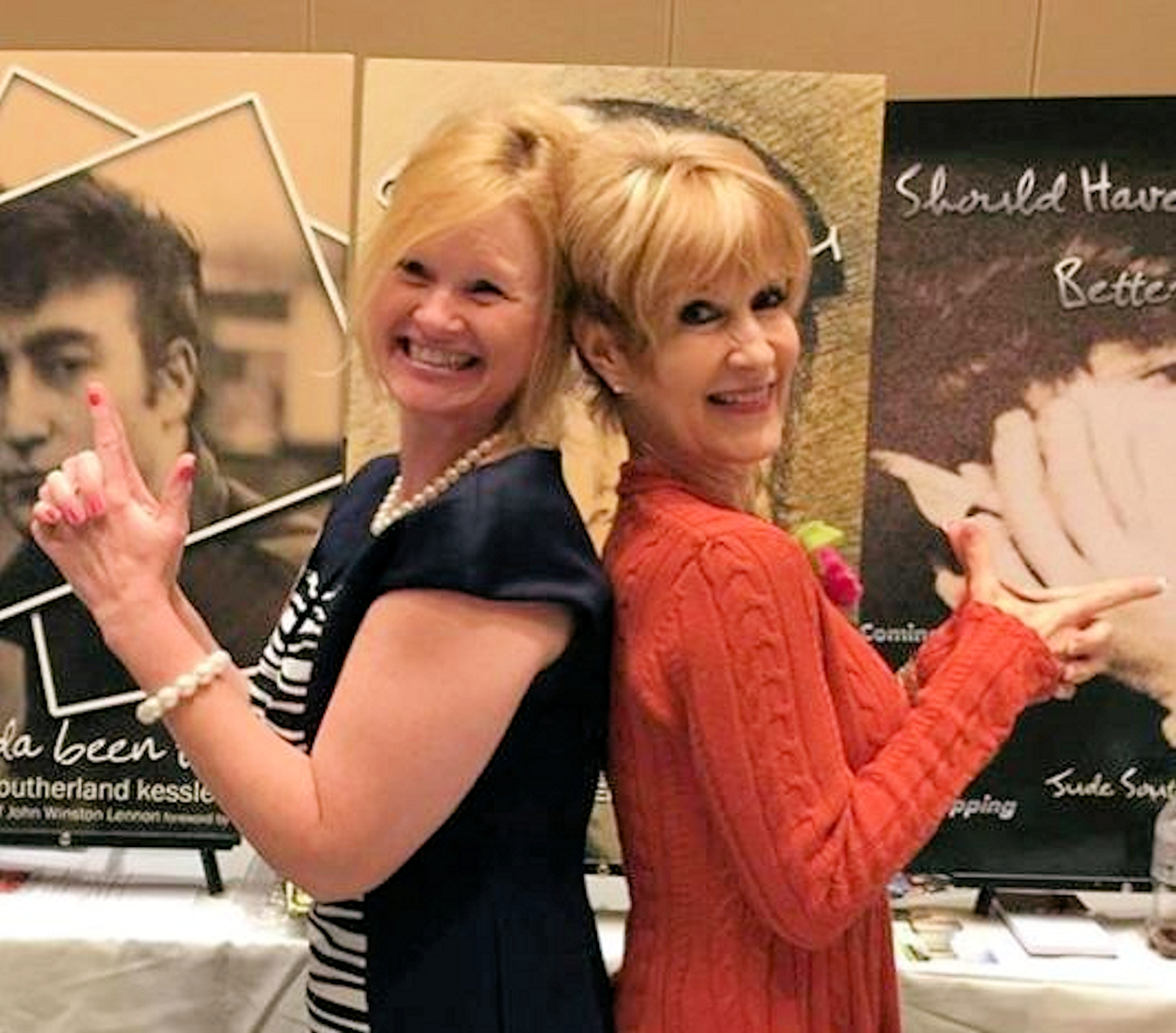 In this fast-paced episode, Lanea Stagg of The Recipe Records Series and Jude Southerland Kessler of The John Lennon Series sit down with the Rock'n'Roll Detective, Jim Berkenstadt to talk about his best-seller, The Beatle Who Vanished: The Life of Jimmie Nicol. Nicol sat in for Ringo for 13 days on The Beatles' 1964 World Tour, and prior to Berkenstadt's book, very, very little had been written about this charismatic performer who coined the phrase, "Getting better all the time." Berkenstadt reveals that his biography of Nicol is being made into a motion picture for which he is the screen writer and executive producer. 
In addition, Berkenstadt talks about his upcoming role as Featured Author for Beatles at the Ridge, in a 2-day Beatles Symposium and festival in Walnut Ridge, AR, to take place on Sept. 20-21. Berkenstadt will be speaking on Friday night, Sept. 20, about major pieces of Beatles memorabilia, and in this episode he talks about scams that are prevalent in The Beatles World  involving "rare collectibles" . 
Jim also shares wonderful memories of the time he spent with Olivia and Dhani Harrison when he served as the official historian for Martin Scorsese's film, "George Harrison: Living in the Material World." He'll be showing that film at Beatles at the Ridge on Saturday, 21 September, and answering questions about the film for Ridge viewers.
Finally, Jim is joined by the official Emcee for Beatles at the Ridge, Susan Ryan, host of Fab 4 NYC Walking Tours which takes Beatles fans all over Manhattan, sleuthing out the places where The Beatles performed, lived, and enjoyed the city. Susan introduces the other authors and artists who will participate in the Ridge including Rande Kessler, Terry Crain, Sara Schmidt, Terri Whitney, Patti Gallo-Stenman, Cameron Hicks, Lanea Stagg, Jude Southerland Kessler and Featured Artist, Ken Orth. She also reminds people that on Friday night, 20 Sept.,  Beatles at the Ridge will be hosting the official Book Launch Party for Bruce Spizer's new book, The Beatles Get Back to Abbey Road. 
This episode is jam-packed with great info, good laughs, and lots of Beatles fab fun!!!